This is How we Fly is a contemporary folk band consisting of Caoimhín Ó Raghallaigh on fiddle & hardanger fiddle, Seán Mac Erlaine on clarinets & live electronics, Nic Gareiss on percussive dance, and Petter Berndalen on drums and percussion. Individually, each member has carved out a reputation for not just mastering their chosen fields, but rising above, redefining and renewing the musical world they come from.
The blend of these four individual musicians draws on Irish, Swedish and American music and dance traditions. This is How we Fly approach their material flexibly as improvisers creating exhilarating live performances ranging from near silent renditions of Scandinavian fiddle tunes, to freely improvised tone poems with electronics to foot-stomping new compositions.
Initially brought together through a commission from the Dublin Fringe Festival in 2010, This is How we Fly have since performed throughout Ireland, Northern Ireland and in Sweden, as well as an appearance at Glasgow's Celtic Connections Festival alongside television performances on RTÉ 1 and BBC Alba.
"Some of the most ear-opening music…"
– Last Night's Fun

"Traditional music shot through with the adrenaline of 
contemporary influences: a lethal but irresistible cocktail." – The Irish Times


"A white-hot creative crucible uniting four pyrotechnic young talents."
– Celtic Connections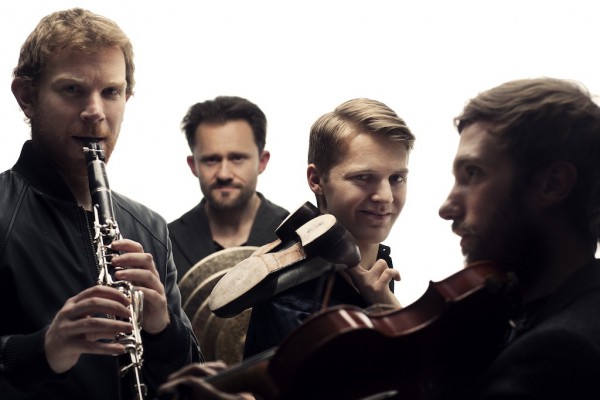 Contact: info[a]thisishowwefly.net